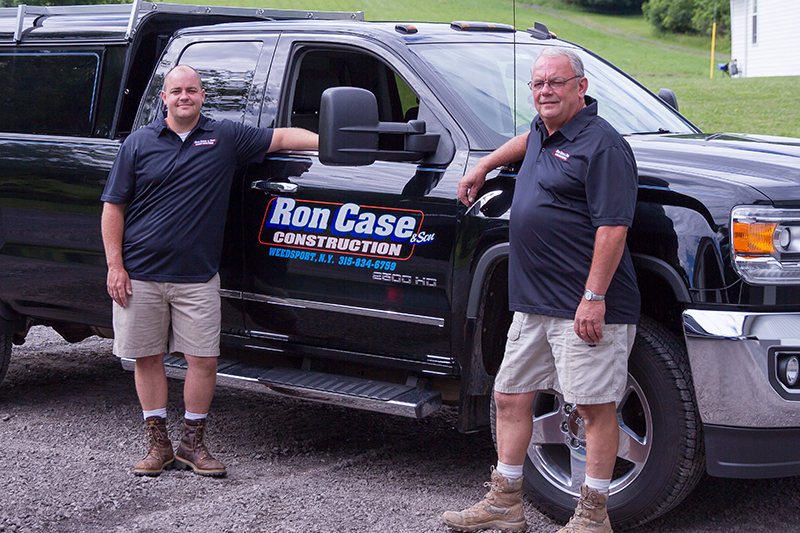 Our History and Approach
Ron Case and Son Construction is a family owned business operating  in Central New York. The company was founded by Ron Case in 1983 and several years ago, Mike partnered with his father. Through the their amazing craftsmanship and incredible work ethic, the two have collectively made it their goal to ensure every customer is completely satisfied. Case Construction is a fully insured team with the skills and knowledge to complete any commercial or residential project to exceed your expectations.
Meet the Team
Ron and Mike Case will make sure that your project runs smoothly.  From the initial planning stage to the final details, they will see your project through to the end.
Ron Case
After founding the Company in 1983, Ron has spent more than 30 years dedicating his service to providing his customers with superior satisfaction and exceptional craftsmanship.
Mike Case
Mike has been working alongside his father for as long as he can remember, and formally joined the family business several years ago. The knowledge and firsthand experience he gained, combined with his degree in business management has made him a vital asset to Case Construction.
Contact Us!
Call for us for your FREE estimate today!